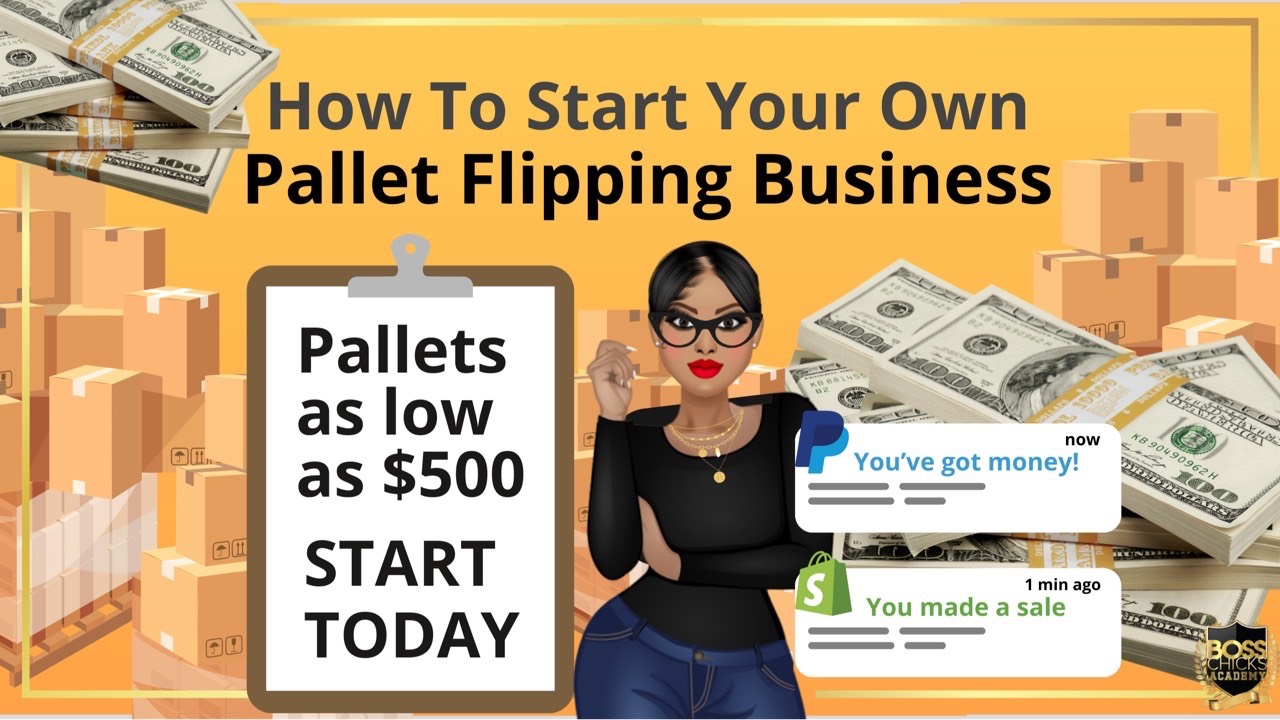 Flipping Pallets for Profit
What is Pallet Flipping? Pallet flipping refers to purchasing pallets of large quantities of items, such as electronics, clothing, home goods, toys, etc. and then reselling the items individually for a profit.
This course will show you how you can legitimately purchase pallets of merchandise sold by big box retailers, and how to resell the contents online (or offline).
Start flipping pallets today on any budget.
You will learn how to buy:
Pallets as low as $500
and
Truckloads of pallets at 95% off retail! (our students are earning six-figures flipping truckloads!) Contents include merch from Target, Best Buy, Walmart, Lowe's & more!
In this course you will learn:
Where to Find Pallets
How to Evaluate Pallets
How To Negotiate The Best Deals
How To Price The Contents For Resale
How To Market & Advertise Your Business
How To Track Your Inventory & Expenses
How To Grow & Scale Your Pallet Flipping Business
and more!
Claim Your Free Trial
TAP HERE to enter the Boss Chicks Networking Lounge + upgrade your subscription to receive INSTANT ACCESS to our library of business courses, ebooks, tools and resources.
See you Inside!
👇🏽🥂💐
ENTER HERE