17-Year-Old Teen Makes History Earns Nursing Degree While Still In Highschool
Aug 18, 2023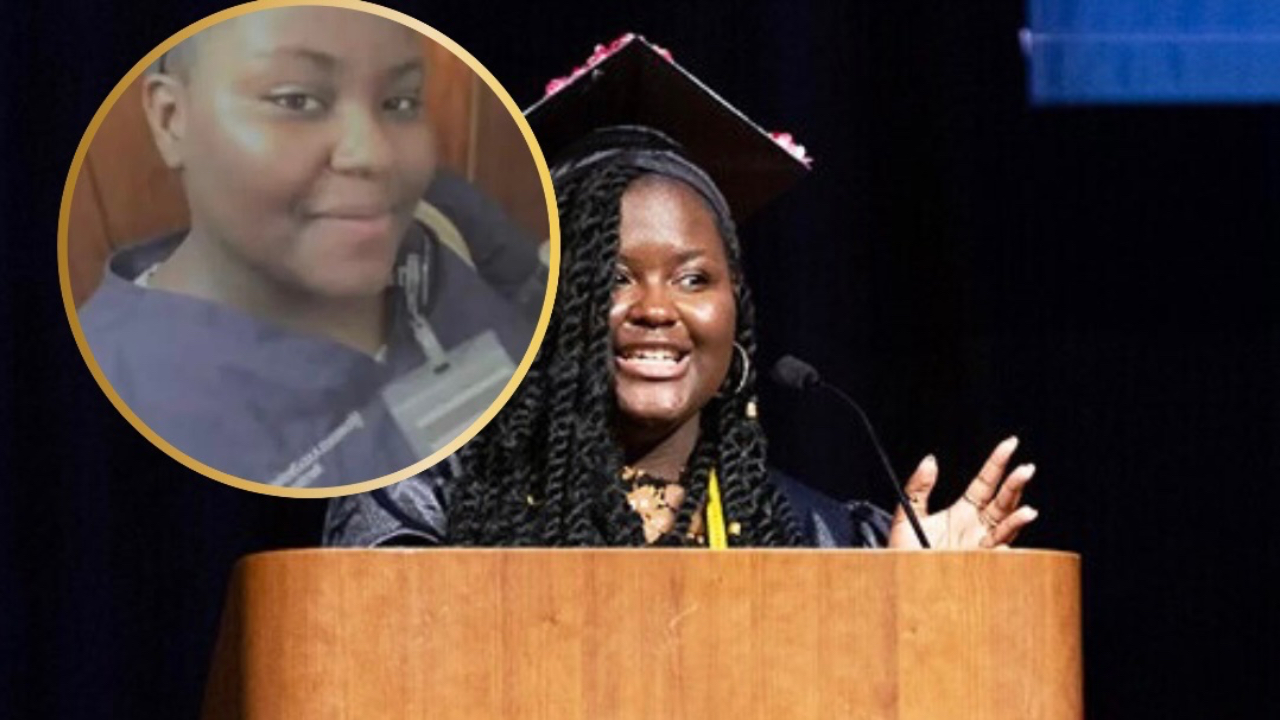 Imunique Triplett is not your average high school student. At just 17 years old, she has already achieved something extraordinary – she has become a licensed practical nurse (LPN) before even graduating from Rufus King High School in Milwaukee. Imunique's incredible accomplishment is a result of her participation in the M-cubed (M3) program, a collaborative effort between Milwaukee Public Schools (MPS), Milwaukee Area Technical College (MATC), and the University of Wisconsin – Milwaukee (UWM).
Since its inception in 2019, the M3 program has provided a unique opportunity for 120 – 160 qualified MPS high school students each year. These students, including Imunique, have the chance to participate in dual credit programs four days a week, focusing on nursing and general courses. Imunique was part of the program's inaugural cohort, making her one of the trailblazers in this groundbreaking initiative.
In a recent interview with Imunique, she opened up about her journey through the M3 program and the impact it has had on her life. Imunique shared that the program not only offered her the chance to earn college credits but also provided hands-on training and experience in the field of nursing. She expressed her gratitude for the opportunity to learn from experienced professionals and gain practical skills that will benefit her future career.
Imunique's dedication and hard work were evident as she described her daily routine during the program. She juggled her high school coursework with the demanding schedule of the M3 program, dedicating herself to both her academic studies and her nursing training. Even during the challenging times brought on by the pandemic, Imunique remained focused and committed to her goals.
Imunique also expressed her appreciation for the support she received from her family, particularly her great aunt and great uncle, who adopted her when she was just 10 months old. Their love and encouragement played a significant role in her success, and she is grateful for the strong foundation they provided.
As Imunique prepares to graduate from Rufus King High School, she reflects on the impact that the M3 program has had on her life. Not only has it allowed her to earn her LPN license early, but it has also ignited a passion for nursing within her. Imunique plans to continue her education and become a registered nurse, with dreams of making a difference in the lives of others through her work.
Imunique Triplett's journey is a testament to the power of educational programs that provide opportunities for students to excel and succeed. Through M3, she has not only achieved an incredible feat but has also discovered her true calling.
This fall, Ms. Triplett will be pursuing her registered nursing degree in a pre-med program at Marquette University on a full scholarship. She's looking ahead, already thinking about becoming a medical doctor or a nurse practitioner. "I want to keep my options open so that when I'm done, I won't be able to say, 'Oh, I wish I had done this [pre-med] because now I want to do this.'"
Claim Your Free Trial
TAP HERE to enter the Boss Chicks Networking Lounge + upgrade your subscription to receive INSTANT ACCESS to our library of business courses, ebooks, tools and resources.
See you Inside!
👇🏽🥂💐
ENTER HERE