She Went From Having Her Products On The Bottom Shelf In Walmart, To Opening Her Own Beauty Bar In The Front Of The Store!
Aug 24, 2023
Meet The Youngest CEO In Charge!
LAID Hair Care founder, Kaylah Joseph, joins with Fortune 1 Company, @walmart, to become the youngest CEO & Founder and the only woman franchiser in retail services partnership and with products on shelves in mass retail with the $413 Billion Dollar company!
"This has never been done before. There is literally not a single accessible, affordable, high-quality beauty retail experience located anywhere that focuses on combining clean beauty, human-centered tech, proven science and exceptional customer service to customers that look, work and create like me." noted the 27-year old founder.
Kaylah continued, "My mom worked as a cashier at Walmart to be able to afford to put me in the best private school she could afford. We lived in poverty but she reminded me every single day that an education, hard work, integrity and kindness would be the keys to living a comfortable life where I didn't have to worry every day about how I would be able to afford my bills."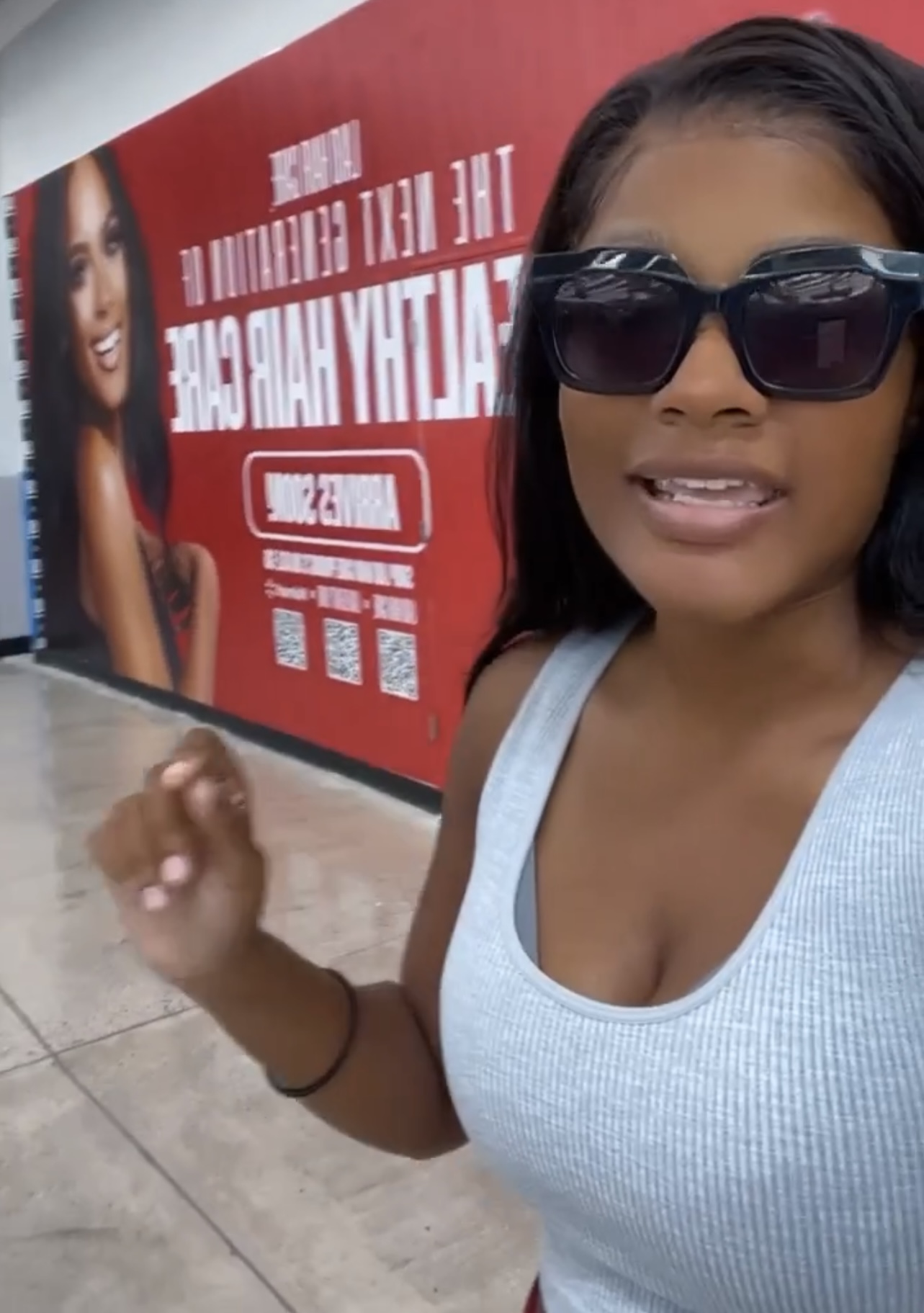 "It has been the longest and shortest 7 years of entrepreneurship & I really still don't even know what to say other than "thank you."
I literally quit a job at 21 & jumped into entrepreneurship because I was miserable at work.
And here we are now.
Thank you for your support and thank you for being on this journey with me.
Seeing the completed sign for the first time, I stand in awe, in gratitude, in jubilation of what God can do when you submit Your plans to His.

❤️ If you have a dream that's on your heart, please pursue it.

🩷 If you have a goal, don't give up.

❤️ If you want to achieve the "impossible," then do the hard work that no one else wants to do!

🩷 You can do it! I believe in you!

🫶🏾 From Section 8: Brookside Apartments to being on shelves AND opening up a store in the FRONT of Walmart, I can tell you that NOTHING is impossible! "
The Laid Beauty Bar flagship location is set to open this Fall in Walmart with more beauty destinations being added to select locations around the country in 2024!
Until then, let's continue to show our support for this young trailblazer! You can shop her award-winning products in Walmart stores nationwide and start your healthy hair journey today!



LAID Hair Care provides up to 800% more ounces of essential oils, multivitamins and scalp nourishing ingredients because we know how much you love our product!





🌱 We are committed to eliminating waste so we give you more product in one singular purchase so that you can reduce your carbon footprint!





🌱 We are committed to healthy scalp care and healthy hair care so we make our products fresh every day!





🌱 Our ingredients are directly from nature and do not include harmful sulfates or parabens.





My Weightless Collection was designed for YOU and is a 2023 Walmart Best Seller and here are the FACTS!





My revolutionary, award-winning plant-based product line:





🫶🏽 Helps you achieve longer, thicker, fuller, and healthier hair with multivitamins & essential oils.





🫶🏾 Improves blood circulation that is essential for delivering oxygen and nutrients to the hair follicles, promoting healthy hair growth.





🫶🏾 Strengthens the hair shaft, reduces hair breakage, and improves the overall quality and thickness of hair.





🫶🏾 Provides the vitamin-filled vitamins that nourish and hydrate the scalp, reducing dryness and itchiness that may hinder hair growth.





✈️ Fast 1-Day Shipping on all orders! Hurry - sale ends soon so stock up and save! Your scalp and hair deserve all the

@laidhaircare

love 💕





LAID Hair Care is committed to YOUR scalp health, your hair health, and your well-being, which is why we've created a line of products to make your hair routine stress-free, and

#Weightless

💃





Shop vegan-friendly, color-friendly, and loc-friendly formulas today!
@laidhaircare x @laidbeautybar x @kaylahjoseph x @walmart
Want us to feature your business? Click the link below to join our community and submit your story! See you inside 👇🏽

Claim Your Free Trial
TAP HERE to enter the Boss Chicks Networking Lounge + upgrade your subscription to receive INSTANT ACCESS to our library of business courses, ebooks, tools and resources.
See you Inside!
👇🏽🥂💐
ENTER HERE